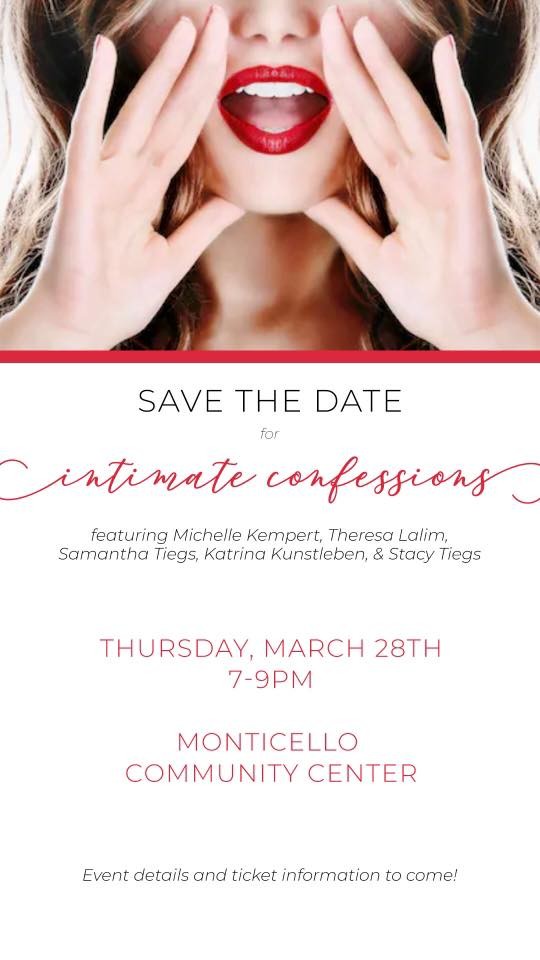 03/28/2019 07:00 PM

–

02/28/2019 09:00 PM

Mountain time
Ladies....it's time to have some FUN!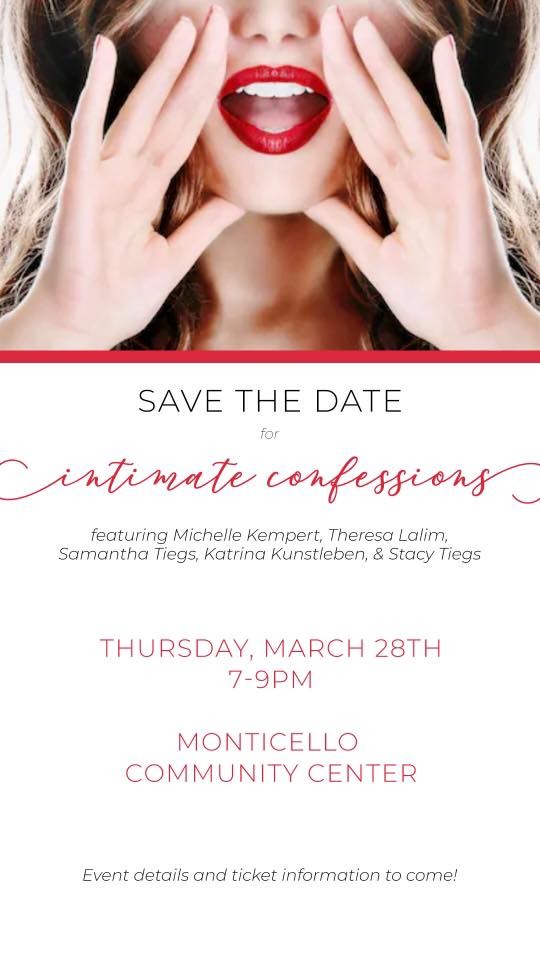 Intimate Confessions is the love child of Theresa Lalim, Katrina Kunstleben, Samantha Tiegs, Michelle Kempert and Stacy Tiegs. 💋
For the LEADERS LISTED TEAMS ONLY due to limited seating...then we may open it up to the public when it gets closer!
We were all together one evening and the conversation led to the Lucy Libido book and the oils and products that we use for all things hormones, mood, sex, libido (or lack there of), and the FACT that not nearly enough people know about how to use their oils for THAT. 💋
Carol Troje Brinkman
will also in our midst for our Q & A!! How cool is THAT!!!????
We want you to get to hear our conversation! We will cover it all...and you'll have the opportunity to (anonymously) ask any questions you have! We will have the music and diffusers ON! This is a night of girlfriends being REAL and having a blast! Grab a notebook and your best girlfriends because you're not going to want to miss this! 💋
Along with your admission to the event, your ticket includes a swag bag full of fabulous fun for at home, water with essential oils and a sensual dessert. 💋 AND....tips and tricks sheet! To include amazing love songs to intimate details on where to put where and when and what for!
You will need to purchase your ticket ahead of time.
Also, register below to receive timely details about the event.