07/19/2018 06:00 PM

–

07/19/2018 08:30 PM

Central time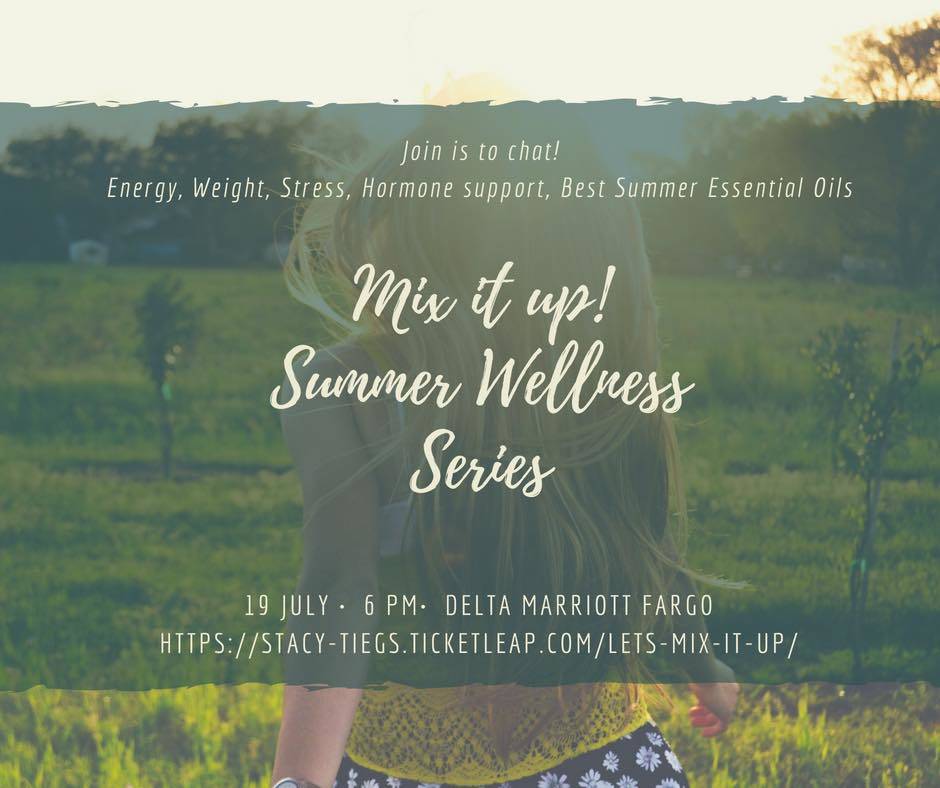 Summer is in FULL SWING! And yes, we are all busy. But in the midst of chaos....we still need to take time for ourselves. I'm super excited to bring Kari Braun to Fargo BOOM! We will be "Mixing it up" at our "educational" parties! Who said you can't have fun while learning? Said Stacy Tiegs NEVER. You might just want to come for the GIFT drawings we will be having....just sayin!
We will be coming from afar and want to educate you on many different topics in a short amount of time to give you the biggest bang for your buck!
What are you using on your kids for better health & wellness? Do you lock yourself indoors during the summer due to seasonal changes? Are you sick of the bugs/ticks? Maybe your just hormonal and you are driven to drink at times..HAHA..How are you sleeping these days? And are you craving more energy to get through the day? How are you feeling in that new bathing suit you just bought?
We will be discussing these topics and a few more of course. I'm excited to co-teach with Kari and look foward to meeting YOU!
In order to be someone you have never been....you need to do something you have never done. So take a risk and come and you might learn something you never knew!
Don't forget to grab a beverage on your way into the party!
Stacy & Kari
Find us on
www.facebook.com/fargoboom/
for upcoming classes.